Insights Discovery for Professional Development
Insights* Discovery will change the way you see yourself and others. It's a powerful aid to self-awareness that you can use at work and at home. Come along to start your journey of self-discovery.
About the session
Insights Discovery is a four-colour model that helps people understand more about themselves and others.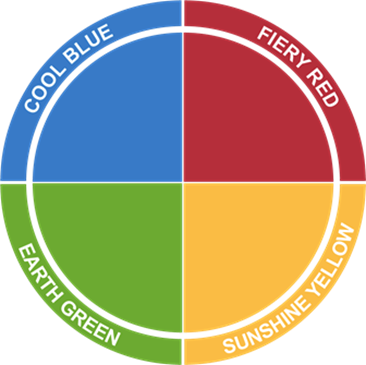 The methodology is easy to understand and practical to apply. Its highly visual content makes it both engaging and memorable, helping individuals to understand themselves, particularly in relation to others they work with.
The session is a powerful learning experience that really enhances self-awareness. Delegates can learn a very simple way to improve the way they work, and how they interact with others.
Watch the video to learn more.
Why attend?
Learn more about yourself and receive your own in-depth personal profile
Explore our highly visual and engaging content to challenge your perceptions of others
Forge better relationships with the people you work with, based on mutual understanding
Use a methodology for recognizing behavioural preferences and their value in the workplace
Have fun while creating lasting connections with your session colleagues
Application
What will this mean for your day-to-day role?
Work better with colleagues
Have more open, positive conversations
Use your strengths with confidence
Improve your development areas
Understand the value you bring to projects
*Insights is a registered trademark. The Insights Group Ltd.